20,00€
In stock (can be backordered)
Description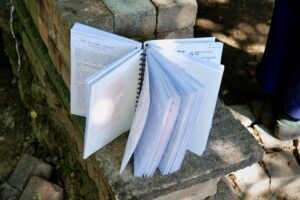 The Fair Kin Arts Almanac (2023) includes the voices of more than 130 artists, writers, and activists spinning their thoughts and experiences into 12 chapters around a year.
This book is a wheel – a wheel of kinship.
Place it vertically in front of you, open its pages and spread them evenly around its spine. The wheel of kinship is circling around an essential working field of our society – the field of the arts.