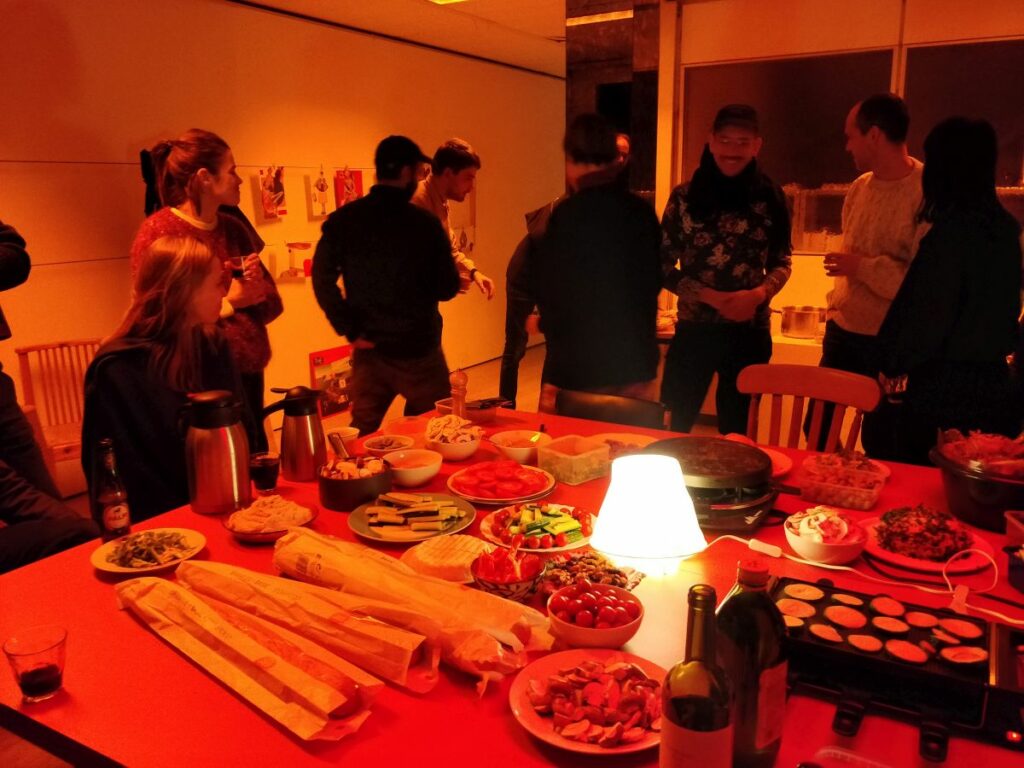 State Of The Arts (SOTA)'s 6th event within the Fair Arts Almanac programme focuses on artist's-run structures and how to empower them!
03/07/2021, 14-18h
Location: Het Bos, Ankerrui 5-7, 2000 Antwerp
Reservations: https://stateofthearts-almanac-hetbos.eventbrite.be
What do artists gain from running an organisation collectively? And how can these collectives empower surrounding actors?
In an era of neoliberalism, it is difficult for artists, as for many groups, to hold their own in the free market. Especially in the context of gentrification it can be very expensive to find living and/or working space. It is attractive to try to find solutions collectively, even if it is a lot of work, because there are many advantages in return: being part of a network and the accompanying exchanges, for example, and sometimes, hopefully, affordable space. It can strengthen our artistic, economic, social, and/or political positions. Our question is: how do these collectives empower their members, audiences and others facing the same or similar problems?
Such empowerment does not have to be an answer to gentrification, or even related to it, in order to be important for quite many people. Still, the ways in which artist-run structures do so are not necessarily well known. This workshop is about mapping what types of structures there are, and what empowering ways of working they have. To this end, we created a tool – an online survey – that can continue to be filled out by spaces, collectives and other (in)formal organisations, also after the workshop. Objectives of the tool (and the workshop) are: sharing helpful ways of working between peers, and allowing for better policy making. The results will be processed and published in SOTA's Fair Arts Almanac 2022. 
We define 'artist-run spaces' quite broadly: these can be presentation spaces or shared studios, but also collectives without a specific space. We think that such structures can be considered 'mini-societies.' This is reflected by the four categories in which we suggest to specify their characteristics and empowering ways of working: cultural, economic, social, political.
We are interested in ways in which quite numerous collectives of artists and art workers are inventing and using ways to make a difference for themselves and others, precisely despite the ever-growing neoliberalism, and gentrification in its wake. A growth that will make more and more artists and other less privileged people think about ways to work in a more helpful manner…; in our opinion, the urgency of this workshop.
Click here to go to the survey (NB: it can take up to an hour to fill it out. Normally, you should be able to save your answers halfway through and continue at a later moment)
Click on the button below to read the PDF file with research, background information, a couple of relevant examples, as well as the entire questionnaire (easier to read questions).
---