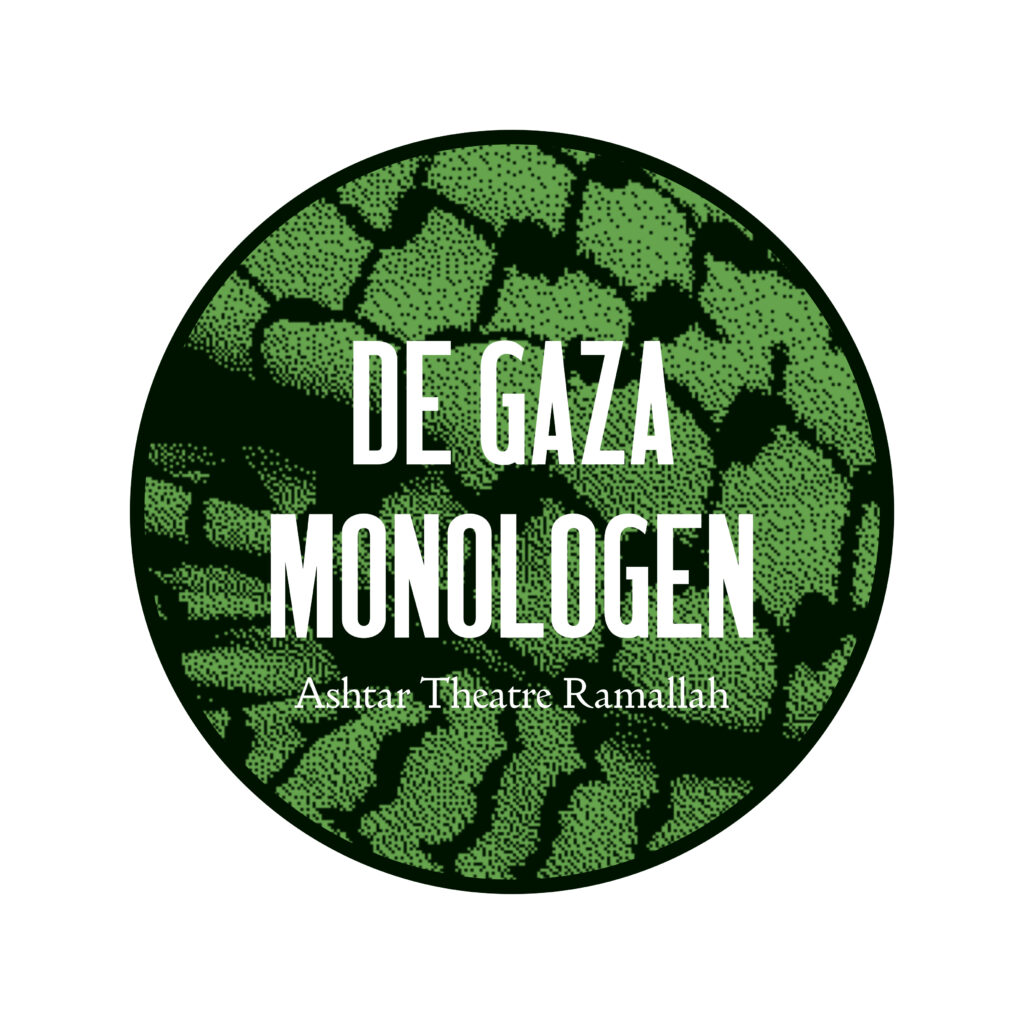 The Gaza Monologues
The Belgian cultural sector – individual artists, art workers and institutions – is responding to ASHTAR Theatre's urgent and worldwide appeal to publicly read or perform the Gaza Monologues on
Wednesday, 29 November 2023, the International Day of Solidarity with the Palestinian People.

The play was created in 2010 and consists of 31 monologues by children and young people recounting what happened to them during the war in Gaza in 2008 and 2009. Tragically, these monologues are still relevant today. They highlight the horrors, hopes, and resilience of the courageous people in Palestine, lifting up the voices of children and people in Gaza.

This multi-voiced and collective solidarity action for the Palestinian people is an initiative that started spontaneously throughout the cultural field and is still growing every day

Overview readings and performances
Please find the overview of what is happening on the 29th of November in Belgium, and other initiatives for Palestine, on our dedicated page >>
We're trying to keep our list up to date and as complete as possible.
Please let us know if anything is missing or needs corrections: politix@state-of-the-arts.net.
SOTA reads at the 'The Whirling Ear' fountain
Please join us for a reading session organised by a.pass, Moussem Nomadic Arts Centre and Lagrange Points Brussels. Together, we will present a reading of the monologues in different languages in the public space. Join us on 29.11, from 15h – 17h at the 'The Whirling Ear' fountain between Koningsplein/Place Royale and Kunstberg/Mont des Arts in the heart of Brussels (meet up from 2.30 pm, start at 3pm).
The Fair Kin Arts Almanac in reprint!
On Saturday, September 09th, we launched the Fair Kin Arts Almanac. The voices of more than 130 artists, thinkers, writers and other creatures proudly fill 420 pages, addressing a gamut of topics, circulating in 12 chapters around a year.
Perspectives, recipes, good ideas and in depth reflections around ecology, parenthood, the need to rest in a life that never stops, the urgency for space and infrastructure for artists, redistribution of resources, accessibility of the sector, artistic involvement in politics and much more.
Impressions of the wonderful launch > here.

Unfortunately, the book is currently in reprint. But you can order it directly and we'll be in touch when it is available again. Just mail us > politix@state-of-the-arts.net.


SOTA Foyers & Dialogue durable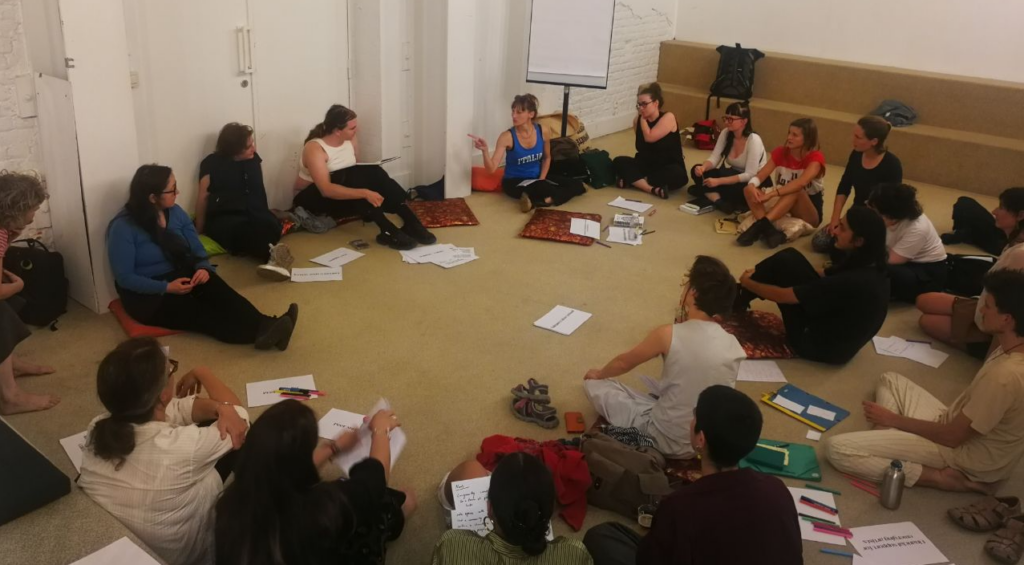 In autumn and winter SOTA seeks your company for a series of early evening gatherings where we aim to forge fresh alliances from outside our familiar bubble, and to rekindle old friendships. Each evening has its own focus with special guests sharing proposals and ideas, about which we invite you to come and exchange in a warm and informal setting.

Last date this year!

TUESDAY 5 December
Dialogue durable ON ECOLOGY
in cooperation with Event Change and Le Vecteur, Charleroi