The Fair Kin Arts Almanac is there!
On Saturday, September 09th, we launched the Fair Kin Arts Almanac.
The voices of more than 130 artists, thinkers, writers and other creatures proudly fill 420 pages, addressing a gamut of topics, circulating in 12 chapters around a year.
Perspectives, recipes, good ideas and in depth reflections around ecology, parenthood, the need to rest in a life that never stops, the urgency for space and infrastructure for artists, redistribution of resources, accessibility of the sector, artistic involvement in politics and much more.
Impressions of this wonderful day here.
Order the book here or send us a mail at politix@state-of-the-arts.net.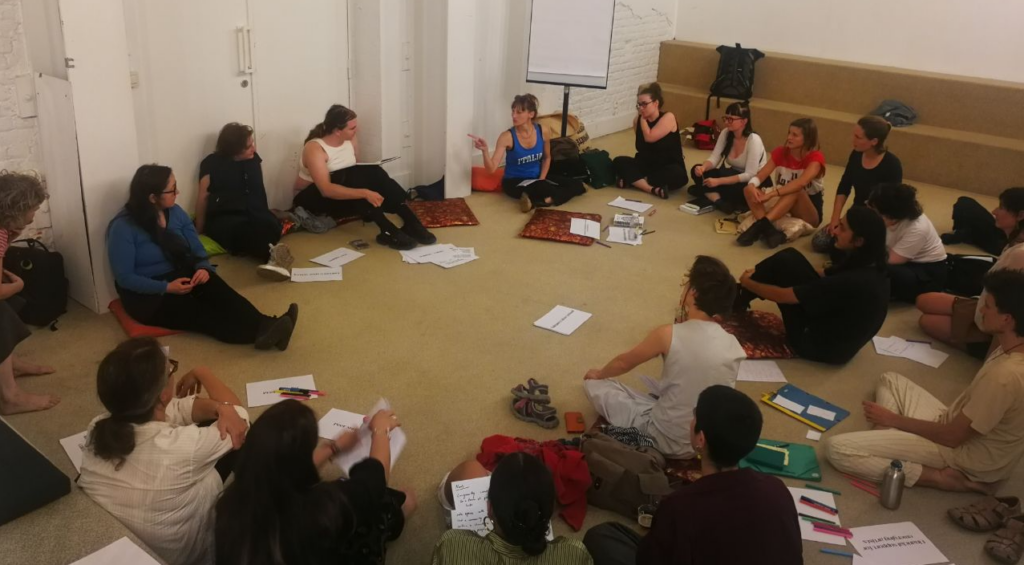 SOTA Foyers #01
The Gap comes to Brussels

On the 14th of September, we presented The Gap to a Brussels audience.
Keep informed about the next steps by subscribing to our newsletter!
SOTA Foyers
In autumn and winter SOTA will seek your company at the Beursschouwburg Foyer.
In a series of early evening gatherings we aim to forge fresh alliances from outside our familiar bubble, and to rekindle old friendships. Each evening has its own focus with special guests sharing proposals and ideas, about which we invite you to come and exchange in a warm and informal setting.

Safe the next dates!
12 October and 02 November