Date: 10-12-2021
Timing: 14 – 17h
Place: Kunsthal Ghent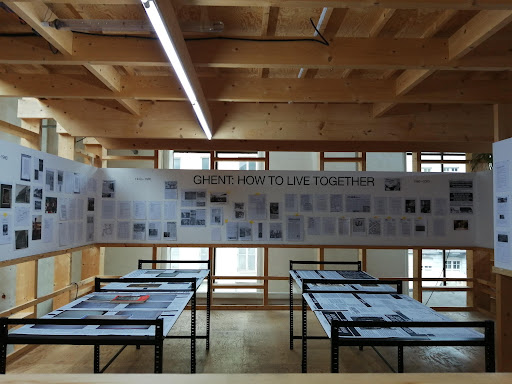 Willing to take Caveat a step further, Jubilee presents Emptor, a one-year reflection trajectory on 'how to practice property' that will run from december 2021 till december 2022.
A project that works from the core of artistic research trajectories and aims to extrapolate new ideas, narratives and insights to daily practice in the arts.
For the almanac sessions Emptor proposes a moment of reading and collective reflection (14h – 17h):
Reading room: Boris Groys, 'Art in the age of biopolitics, from artwork to art documentation'
Collective reflection and writing: 'how shall we preserve contemporary art practices?'
This gathering takes place at Kunsthal Gent, an experimental intersection for the presentation and development of contemporary art, located in a monumental fourteenth-century Carmelite monastery in the centre of Ghent since 2018 and one of the institutional partners in Emptor.
It is no coincidence we propose to meet here as the Carmelite monastry embodies the question of how we've been dealing with questions of heritage preservation and property up until today. 
Yet the ongoing discussions on the sale of the site and trajectory of Grace Ndiritu at Kunsthal challenge us to re-think and open up possible new ways of living and working together, in the arts and beyond.
Participants can also sign up for the public evening debate: Commoning, Property Law and Indigenous Land Rights in the Belgian Context in the framework of Grace Ndiritu's development trajectory at Kunsthal.