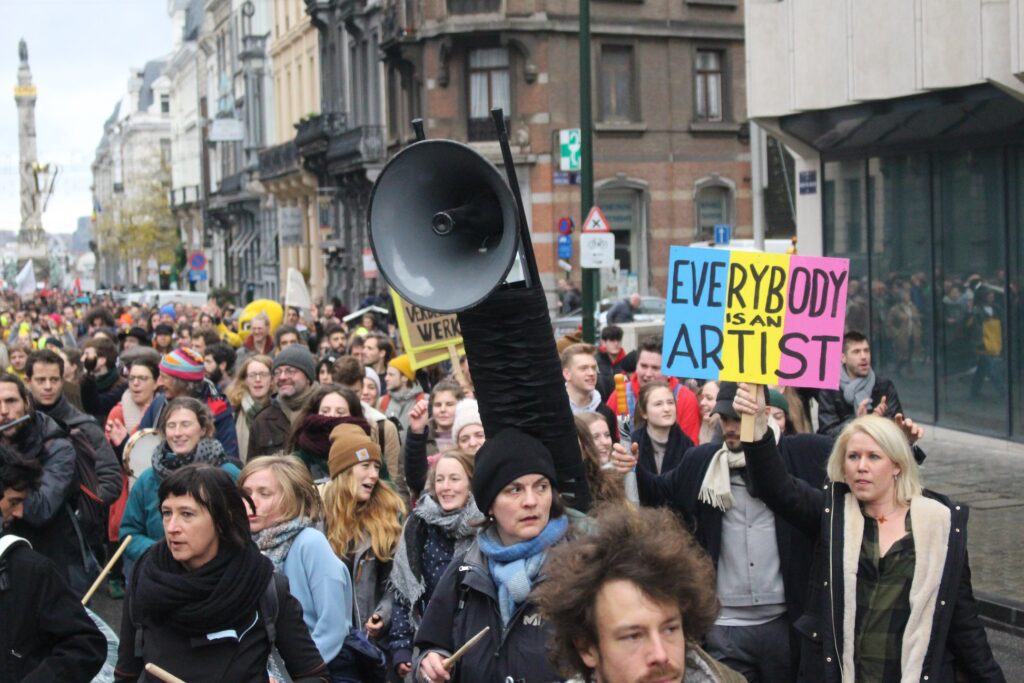 The voice of polyphony
Policymakers like the arts sector to speak with one voice to give advice. But how do you do that, be multi-voiced and still make clear proposals? 
State Of The Arts and Monty invite an open conversation about the need for new forms of shared representation and the obstacles on our way to fair representation.
How and where do we, artists, art workers and arts organizations find each other to join forces as a (cultural) ecosystem? Which voices are involved in which consultations and when? Who are the gatekeepers of the conversations between the sector and policymakers?
In recent years, many new organizations have emerged that voice their needs and vision for the art field. Increasingly, forms of horizontal consultation are being sought that can constructively and productively 'represent' the vast diversity of voices. After all, how do we guarantee that 'unheard', unknown and perhaps even unloved voices also find a place in the agora?
Representation and dialogue run like a thread through SOTA's actions. In this Open Meeting, we want to take stock and reflect on new and surprising constellations in sector deliberations for the years to come.
Practical:
Address: Montignystraat 3, 2018 Antwerp
Times: Door opening 17:30. Start at 18:00
Tickets: Free entry. Registration not required
Catering: Free soup for everyone. Bar is paying. Language: Dutch. We try to offer French and English translation.