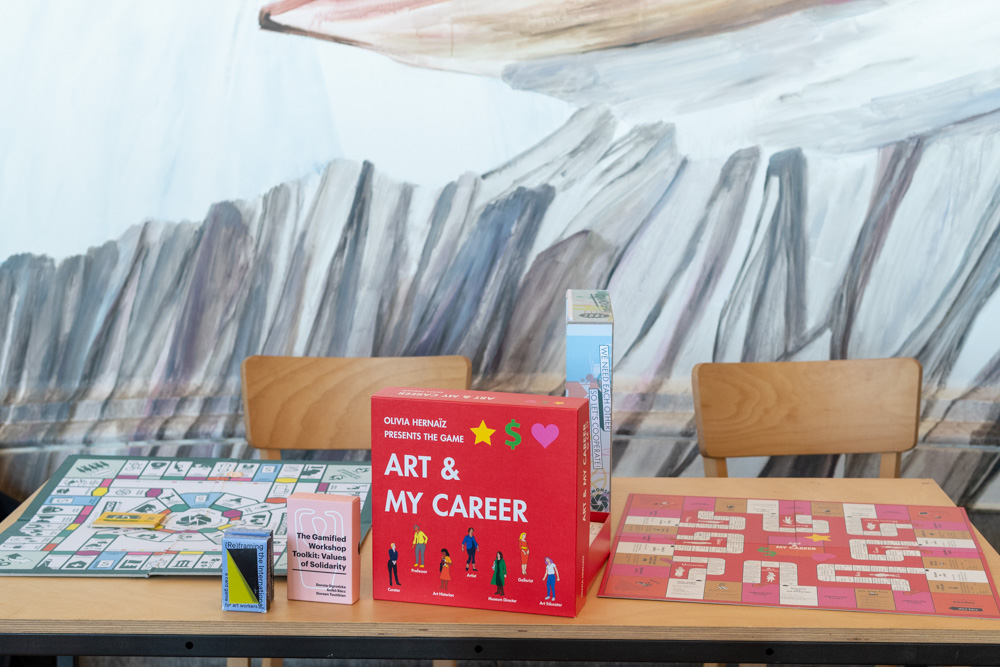 Dear artist, cultural worker, other soul,
Is it still possible to develop a sustainable practice as an artist? Inspired by your input in our previous Open Meeting of 17 Jan (report here), next Tuesday we will dig deeper in this burning question, with a decision on the structural subsidies coming up. The prospects for the arts landscape are not very positive, to say the least.
As artists, what do we need to realize all our ambitions, as listed in the beautiful plans of art organisations? What structural conditions must the arts sector be able to guarantee to artists, even if the budgetary pressure is once again increased?
A few artists will warm up the conversation, after which we will discuss three sub-topics in break-outs. You are welcome to get new insights, share experiences and help us find the basic ingredients for a nice letter to our policy makers.
(ONLINE) OPEN MEETING SOTA #2
Tuesday 15th of February, 20h-22h (take care, the starting hour has changed!)
https://us02web.zoom.us/j/82307513455 (Meeting ID: 823 0751 3455)
Subscribe here (not obligatory, but it helps us to be better prepared!)
PROGRAM
Some artists/cultural workers will introduce a specific issue, and then we discuss it further in three break-outs:
Support for interspaces in artists' careers. Artist Myriam Van Imschoot would like to share a new personal insight and is curious to your feedback: our arts landscape has become an entire industry around flex-work and projects. How can we invest more in trajectories together? An in-depth reflection on our arts landscape and the interaction between artists and structures.
The gap between school and working field: Two former art students share their experiences about graduating from art school and swimming into the field. What do fresh masters in the arts need in order to jump into the pool with more leeway, and how can schools and the sector work together to support them in this? An open discussion in search of concrete actions.
Silence before the structural tsunami? SOTA is worried about the current subsidy round. How can we make clear to politicians and to the public that if the funds do not increase, little will remain of our complex arts landscape? Is there something we can do together before some axes are coming down in April and June, of which individual artists will be the victims in the long run? An urgent exchange about our relationship to policy.