Samenspraak:
een weekend vol dialoog, kunst en samenleving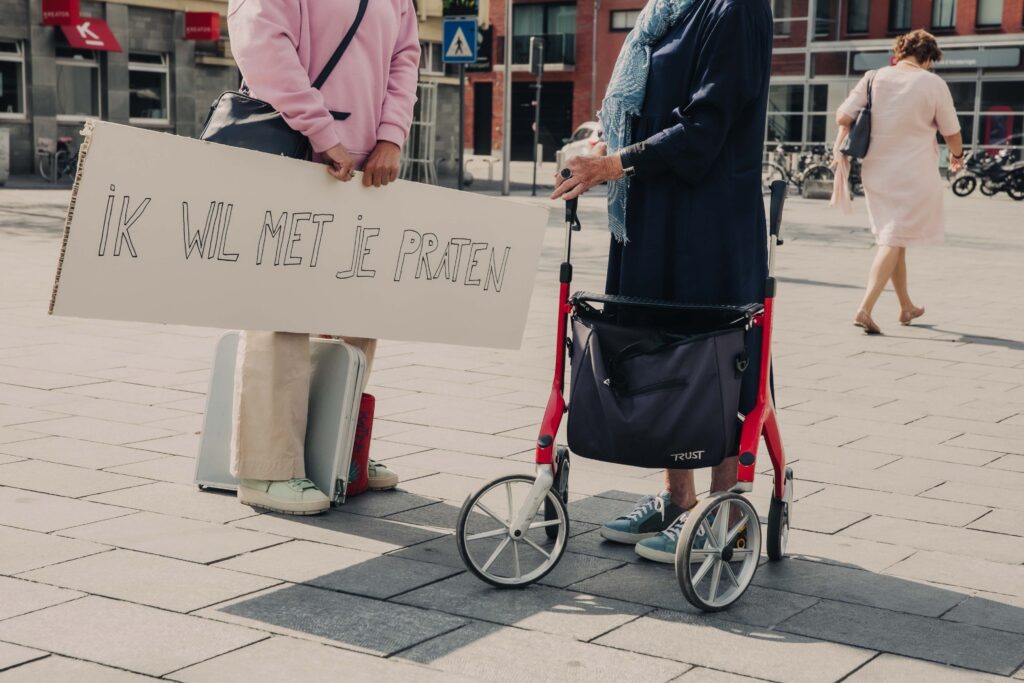 State of the Arts gaf het afgelopen jaar een invulling aan de pilootversie van Lattitude, een nieuwe residentie in Monty voor participatieve en collectiviserende kunstpraktijken.

De naam komt van het Engelse latitude: freedom of narrow restrictions; maar ook attitude: houding. Voor Monty betekent Lattitude een praktiserende open en vrije houding in gemeenschapsvorming en ondersteunen we met deze residentie artistieke praktijken die hieruit vertrekken.
SOTA ging een jaar lang in gesprek met kunstenaars, kunstwerkers en het publiek over de volgende stappen naar een meer faire (kunst)wereld en de rol die kunst en kunstenaars hierin kunnen spelen: zeker in tijden van energiecrisis, burn-out, besparingen op projectsubsidies, verrechtsing… blijft dat een nodig gesprek. Hoe kunnen we vanuit de kunsten een vruchtbare dialoog aangaan met de samenleving, het beleid, ons publiek? En bovenal: met elkaar?
Samenspraak is ons publieke slotakkoord, waar we onze bevindingen graag met jullie delen. Welkom dus op een even inspirerend als feestelijk en dialogisch weekend vol voorstellen, ideeën en artistieke tools over hoe we de uitdagingen in de komende jaren – samen! – kunnen aanpakken.