Perhaps you heard the news: SOTA has just won an Ultima! A Flemish Culture Prize worth 10,000 euros, awarded by our Minister of Culture. Not something to celebrate unambiguously…
We are happy with the recognition for SOTA by an independent jury. Nevertheless, we did not go and collect the prize. We see little reason to celebrate. We asked one of the many artists in need to collect the prize. We will divide the prize money of 10,000 euros among them in full.
Would you like to congratulate SOTA? Then we have one request:
Give now via SOS Relief, our solidarity tool that links people who have something to spare to those who are in need.
Every euro you give now through SOSRELIEF.NET we will 'ultimately' double, using this prize! 165 people are still waiting for a helping hand, and their number is still growing.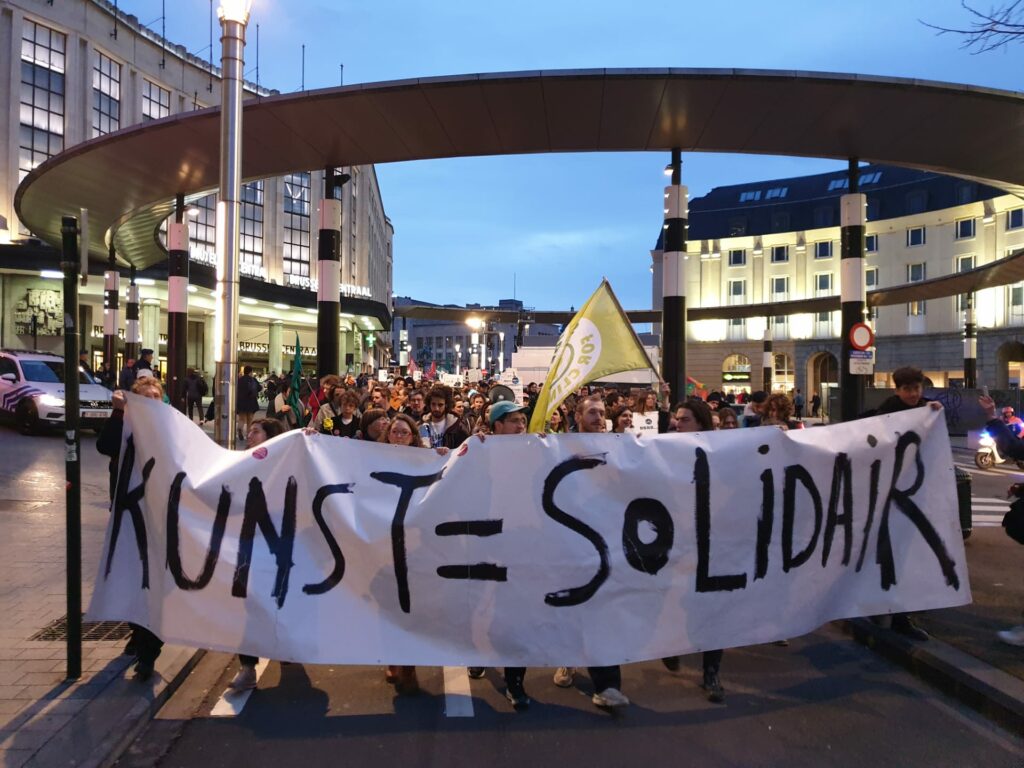 Why do we have a problem with this Ultima?
We refuse to play the prize animal of a policy that celebrates the Flemish arts in front of the cameras, but behind the scenes does not listen to its sector, remained largely absent in times of corona, in the meantime pushed an unsolicited and very widely criticised decree through the empty stomach of the cultural sector, and did so largely at the expense of artists and small structures.
More and more, the Ultimas threaten to become the show of hypocrisy. The fine party of a culture minister who proclaims 'that the socio-economic position of artists worries him', but who in the meantime wants to cut back on artists' grants and denies project subsidies a chance to catch up. We will not take part in such a show.
After Corona, we do not want a big prize, but a caring policy. Not a 'narrow' decree, but a government that closes the safety net for everyone and provides the means to do so. Not just a symbolic corona premium, but above all sustainable structures for after this pandemic. If the Flemish Community really wants to celebrate the arts, its new decree must strengthen artists as a 'cornerstone', instead of further undermining them.
The jury puts it nicely: "SOTA is not an invention. It is no one's private project. It is the result of years of work under the radar and emerges from a rhizomatic network of small organisations and artists who have long been the humus of the arts sector." Yes, there are many of us. That could be the only thing we really have to celebrate today. We win together.