Dear artist, art student, art organisation, art school,
Dear 'upcoming talent' and 'proven talent',
You've probably heard about it: the new Flemish Arts Decree threatens the future of artists, and thus the autonomy of the arts, and thus the diverse range of art for audiences. Read here again why:
We can still turn things around, that is what our political contacts teach us. Thanks to our fuzz in the week of 15/3, we can give it an extra push! 
Our demands are:
no restrictions to artist grants
15% of the total budget for projects & scholarships
the possibility to use artist grants to cover social rights
skip direct agreements between institutions and the government for 10 years subsidies
Do you, as an artist, student, art organisation, art school… want to help increase the pressure on politics, via public opinion? Please join our action on social media
Do you join? Please do so in the coming days, warming up the Culture Commission on Thursday 25 March and the plenary session on March 31st in the Flemish Parliament. The window is now! It wouldn't be the first time we would succeed in changing this minister's ideas by collective noise …
How exactly? 
See our inspirational and technical tips
See other examples on YouTube
THIS SATURDAY Fair Arts Almanac Session #3
Out of Order Contemplations: proposals for a future class
March is the month of struggle. Does the existing art education system adequately prepare students for the challenges of living as an artist after graduation? We won't just discuss this big question with long keynotes. Instead we open an alternative school for one day with workshops that address practical and theoretical tools we miss in education today. From dealing with finances to empowerment through solidarity to activating our political potential, let's think together. A new curriculum aimed at fostering a sustainable and rewarding creative life is brought into being. read more
Saturday, 27th of March, 13.00 – 18.00
Location: Online via zoom, you will receive the link after registration.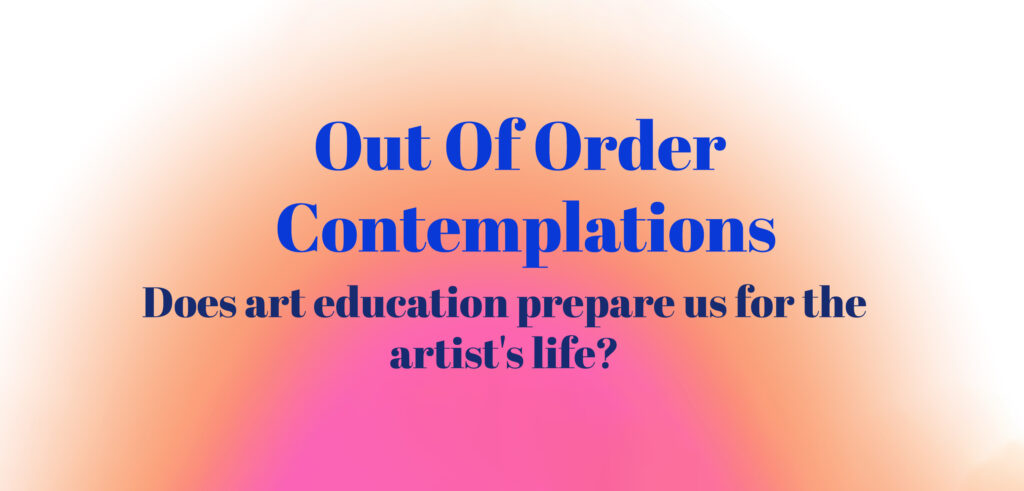 13:00 – 13:20 Introduction, Collective Lunch (Lunch menuDownload)
13:20 – 14:00 Discussion "Does art school prepare students for life as an artist?"
14:00 – 16:30 Workshops with breaks decided within each group
16:30 – 16:45 Dance Break
16:45 – 17:45 Discussion "What do students want to learn?" "What do former students wish they had learned?"
17:45 – 18:00 Closing Round