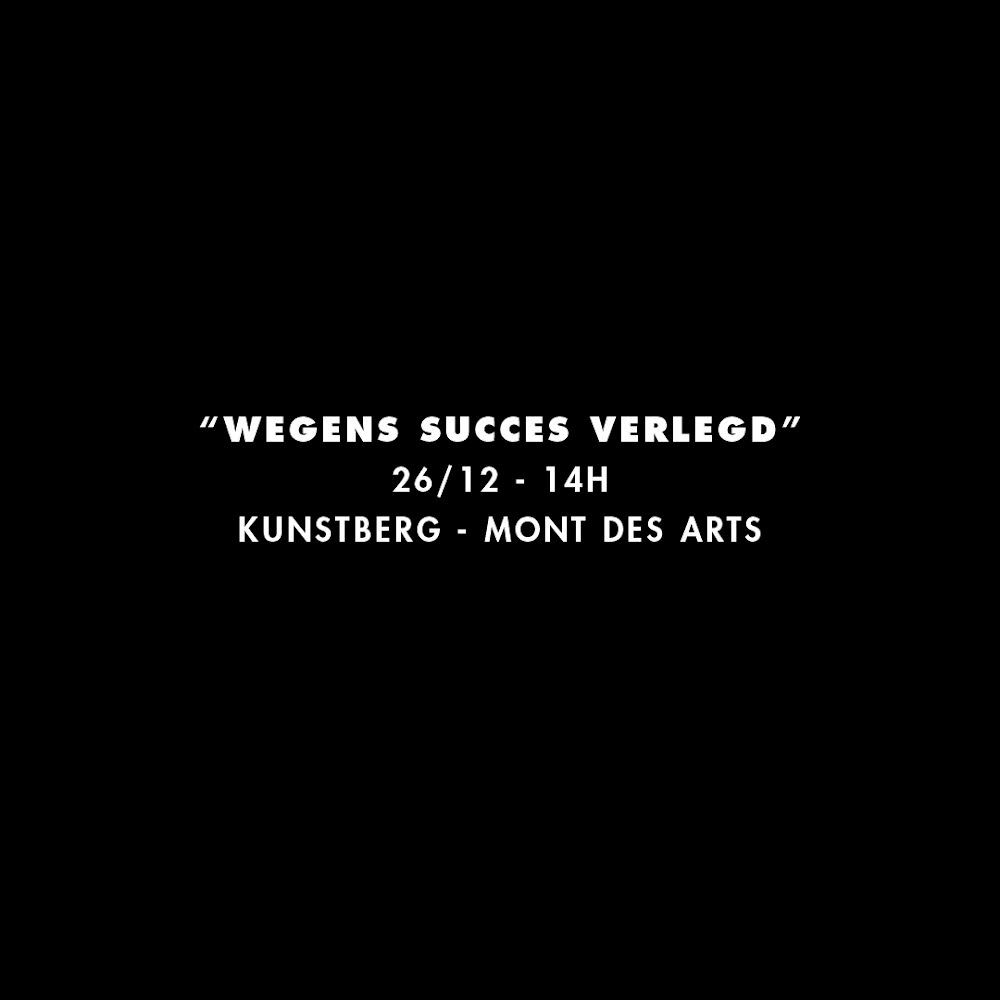 Dear souls for culture and events,
Not amused with the government's Christmas present: culture canceled for weeks again? While we can offer people their last bit of imagination and pleasure in perfect safety? And so many other necessary jobs and sectors suffer from this random covid-policy as well?
Let's raise our voice:
#Greenlightforculture, Sunday 26/12, 14h, Mont des Arts*
(*So not on Place de la Monnaie any more: it's too small for the expected crowd 🙂
We ask you three things:
Bring posters of theatre performances, films and concerts, preferably on cardboard. We show what we've got!
Wear your mouth mask and keep distance. We keep it peaceful and united. 
If you can help us during the day, contact us please! All help is welcome.
We ask the government three things:
Reconsider your decision: culture open again (in safety)!
Create a workable and profitable long-term framework, flanked by support measures.
Base yourself on a structural vision based on facts, instead of this yo-yo-policy.
See you there!?
SOTA & friends