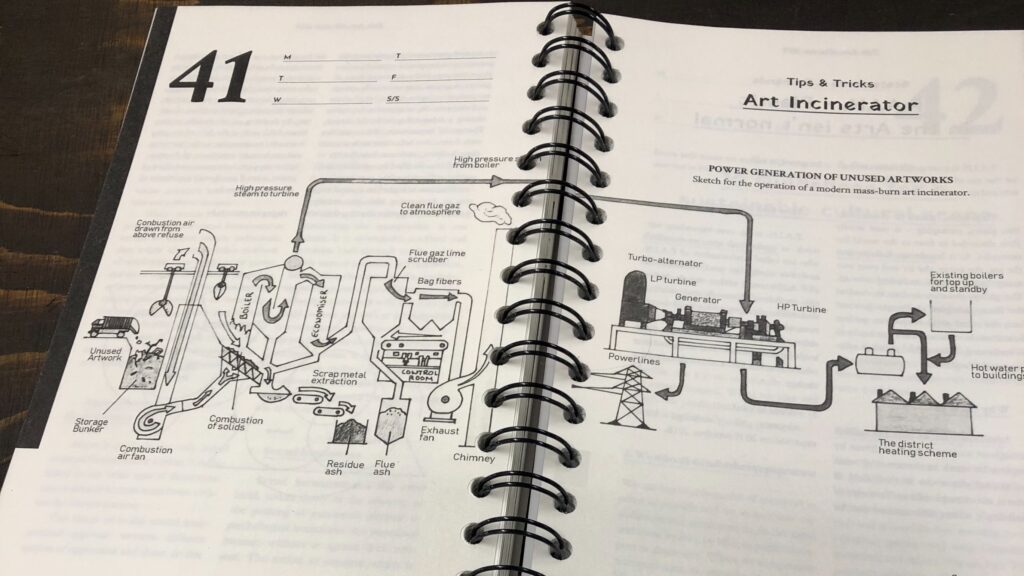 SOTA's FAIR ARTS ALMANAC features a chorus of different contributions by artists, art workers, organizations, activists, audience members or whoever is concerned about fair practices in the arts.
In 2019 SOTA published a first almanac. In 2022 we seek to think together in the face of new challenges: austerity, climate change, pandemics, war, migrations, precarity, burnouts, etc… What adjustments and accommodations are you making, scheming, and working on with others? We're eager to include your proposals!
Whatever is relevant to you in terms of fairness, this almanac is a site for sharing situated practices, collective experiences, ideas for actions, interesting locations, important dates or bare testimonies. This syndication can include a wide range of formats: theoretical texts, calendar images, recipes, poems, scores, etc…
The collective editorial process for this new almanac started in January 2021, with a series of monthly public events on various topics… Read more
At this stage, we encourage you to submit proposals for contributions for publication and or to participate in the collective editing of the almanac.
How to submit your contribution?
Open call! Please submit proposals or completed contributions before April 1, 2022, at almanac@state-of-the-arts.net.
All submissions received before April 1 will receive prior consideration. If you miss this initial deadline, you can still submit, but be aware that we try to go to press in July and intent to release the almanac in September 2022.
Please send us a brief description of what you'd like to submit, along with a few sentences on how you connect this to one or multiple fair arts practices. We generally accept texts no longer than 1500 words in length. Images can be sent as 300 dpi, formatted in .jpg files.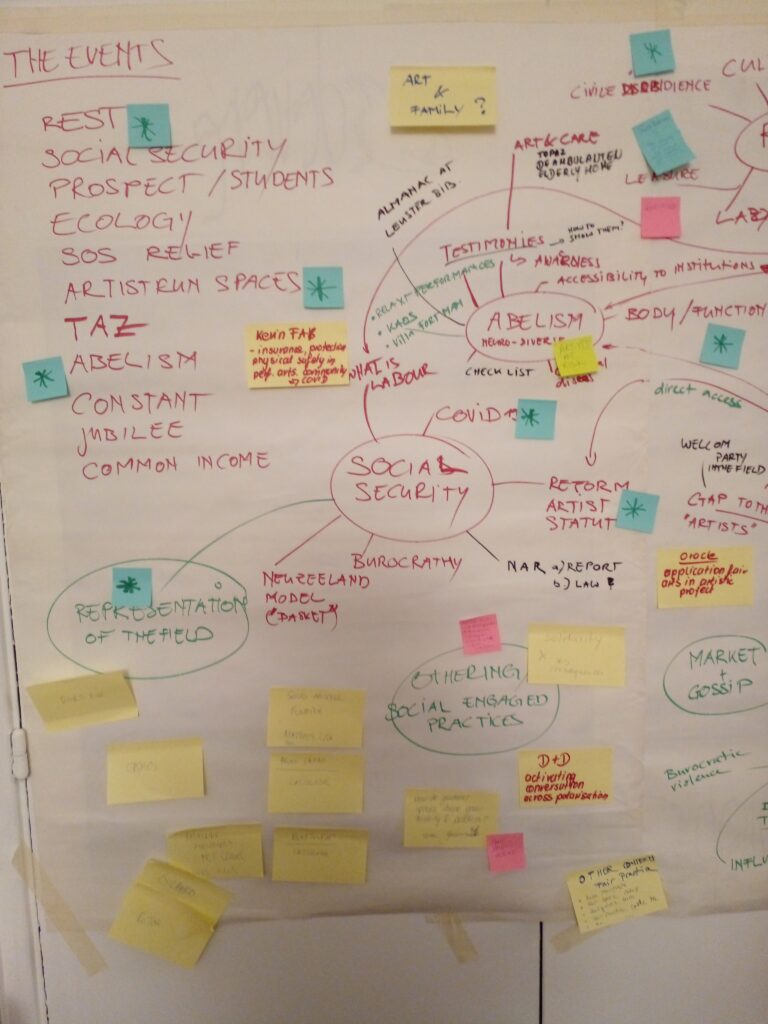 How to participate in the collective editing?
We continue with a series of open collective editorial meetings in order to make the almanac. You are welcome to join these collective editorial gatherings.
We invite you to the second collective editorial gathering on April 1st and 2nd at Monty. During this meeting we will discuss mainly the submitted contributions and if necessary propose changes and amendments. A detailed schedule will follow soon!
Let us know if you are interested in participating by sending us an email at almanac@state-of-the-arts.net. Send us a brief description on what and how you would like to contribute to the editing.
SOTA received funding for the making of this almanac. We can remunerate work, depending on various parameters: administrative situation, personal financial needs, new text or existing text, workload etc. Please get in touch with us about it, so we can start a dialogue on this topic.
We are looking forward to your contributions and or participation in the editing process! If you have additional questions, email us at almanac@state-of-the-arts.net.
Justine, Kobe and Nicolas