Dear artists and other types,
Did you know that a new Art Decree is pushed through the parliament these weeks? After covid, it risks to push artists not forward, but backwards.
Read below what you can do to remind Jan Jambon of his promises. Time for some noise!
On March 27th we have our third Almanac-session: a new school. Don't wait to subscribe.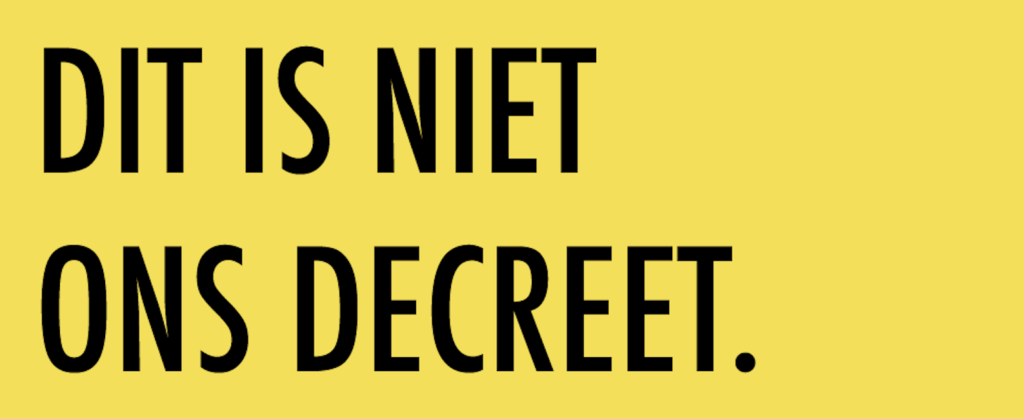 WITHOUT ARTISTS NO ART!
The new Art Decree should support the arts, but actually it risks to block its dynamics. Also artists, both 'upcoming talent' and 'proven talent', should worry. Read here why.
Tomorrow morning there's a hearing about the decree in the Flemish Parliament. Next week the decree is voted in plenary. And by the end of this month, the cabinet finalizes the crucial implementation decrees. Some plans can still be turned around.
Show that you care about your future support.
Put pressure on the parliament, the government and the minister!
Play and share JAMBINGO with our culture minister!
Are you also curious to hear how Jambon 'puts the artist at the center of his policy'? Follow the parliamentary hearing tomorrow via the livestream, from 9h00.
It will be even more fun with our Bingo card at hand! In black you read Jambon's repeated promises for his art policy, in red what he should say to fulfill these promises for real. Faites vos jeux and win a future for artists!
Download your bingo card and share JAMBINGO with your friends.
Spread our short video about the artist's grants
How would politics look like if Jambon changed it according to his plans for artist's grants? Would politicians go along with it? We artists do not either.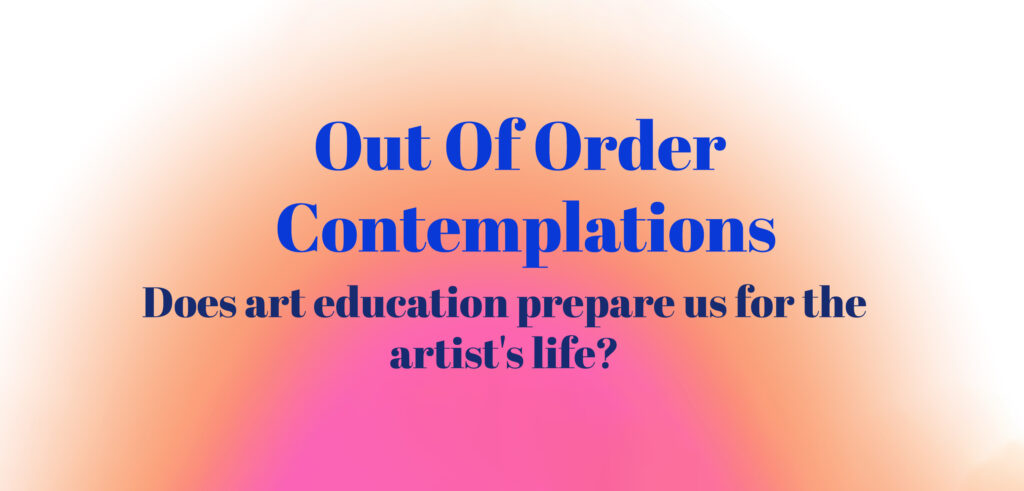 ALMANAC SESSION #3: A FUTURE CLASS, MARCH 27TH
In 2021, SOTA organizes a new open dialogue session on another hot topic every last Saturday of the month, just like last session about the artist's statute in February. This whole Almanac-trajectory will lead to a new Fair Arts Almùanac in 2022.
On Saturday 27th of March, we open an alternative school with Kunsthal Ghent and some KASK masterstudents. Especially students and alumni are invited, but everyone's welcome.
Does the existing art education system adequately prepare students for the challenges of living as an artist after graduation? We won't just discuss this big question with long keynotes. Instead we open an alternative school for one day with four workshops that address practical and theoretical tools we miss in education today. Proposals for a future class!
Saturday 27th of March, 13h-18h, online.
See the program, don't wait to subscribe (max 50 participants). Share the facebook-event.