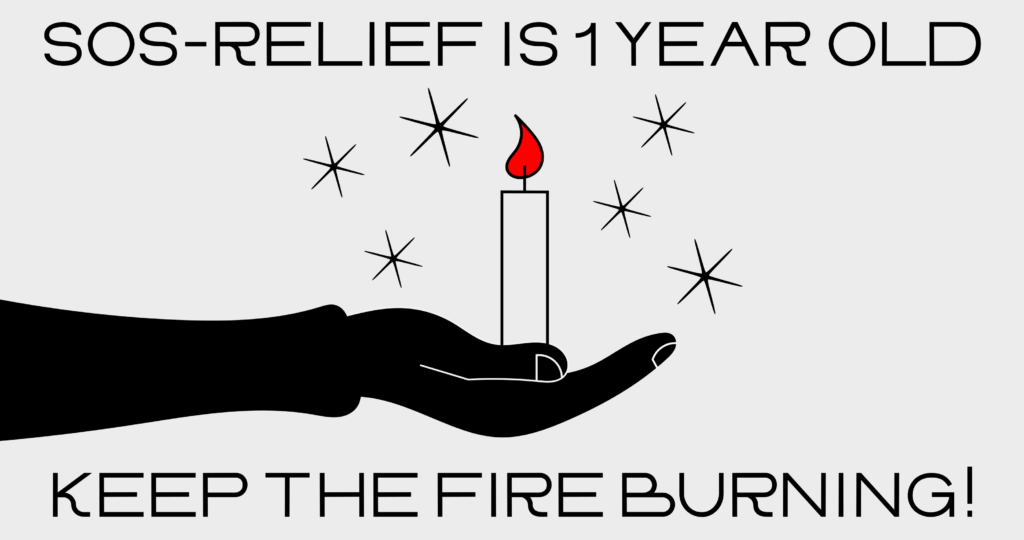 Dear Sota Community,
SOS-Relief is one year old! During that year, almost 200,000€ changed hands, using this person-to-person solidarity tool. People helped other people to pay the rent, pay the bills and cover basic living costs. THANK YOU to EVERYONE who participated. 
But it doesn't end there. People are still in need. Look out for our new campaign KEEP THE FIRE BURNING. And if you didn't do so yet, join the SOS-Relief community for change and solidarity through this link and help someone out today!
This is what you can do: You can either become a Golden Reliever by pledging to give the same amount every month over the course of 6 months, or give a one-off donation of 50€, 100€, 200€ or 400€. Click here to make your pledge today. 
Please pass on the torch and share this letter, and the tool, with your friends and colleagues. The more people we can reach, the greater the chance of making this work for all of us.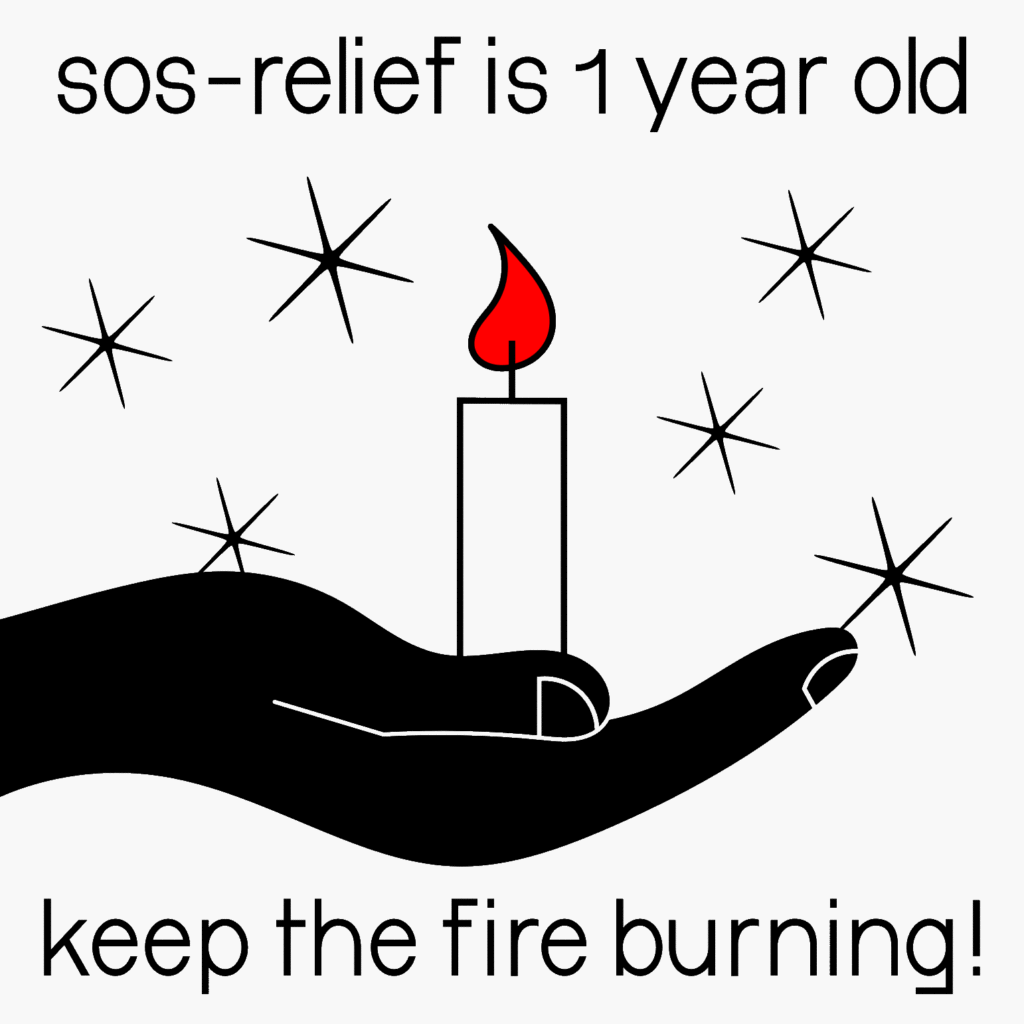 SOS RELIEF WEBINAR 
On 26th June 2021 10-12h (CET), we are organising a webinar, to outline what SOS Relief is, what it has achieved, and to collectively think about what it can become. We are inviting guest speakers from similar initiatives, as well as participants from the SOS Relief tool to talk about how the tool affects them, what they perceive as its merits and where they feel it could change as we look towards a future in which solidarity can be the norm. Stay tuned for information about hosting address and registration.
Working in the arts focus debate
The Working in the Arts participation platform wants to give cultural workers the opportunity to put concrete challenges and possible solutions to their current labour status on the political agenda. 
Therefore, on Monday 17 May (from 17.00 to 18.30) a focus debate will be held under the direction of the RABBKO team. It will address, among other things, the difficulties for non-Belgians to get into a system of social security and the value of 'invisible and unpaid work', a key discussion when thinking about fair pay and fair practice. 
Participation is free.
Here the zoom link, More info you can find here
PS: May 25th we are planning a new open meeting, more info will follow soon so mark your calendars!
Love,
SOTA