Dear artist, cultural worker, cultural organization, friend of Sota, …. How is it going there? Everthing allright? We mainly used the summer to think about our own structures. That process will continue into this fall, but we're also flying back into it! The Almanac sessions continue, Door-to-Door moves to Antwerp, SOS-Relief continues into its second year of life and we could go on like this for a while! Read all about it here.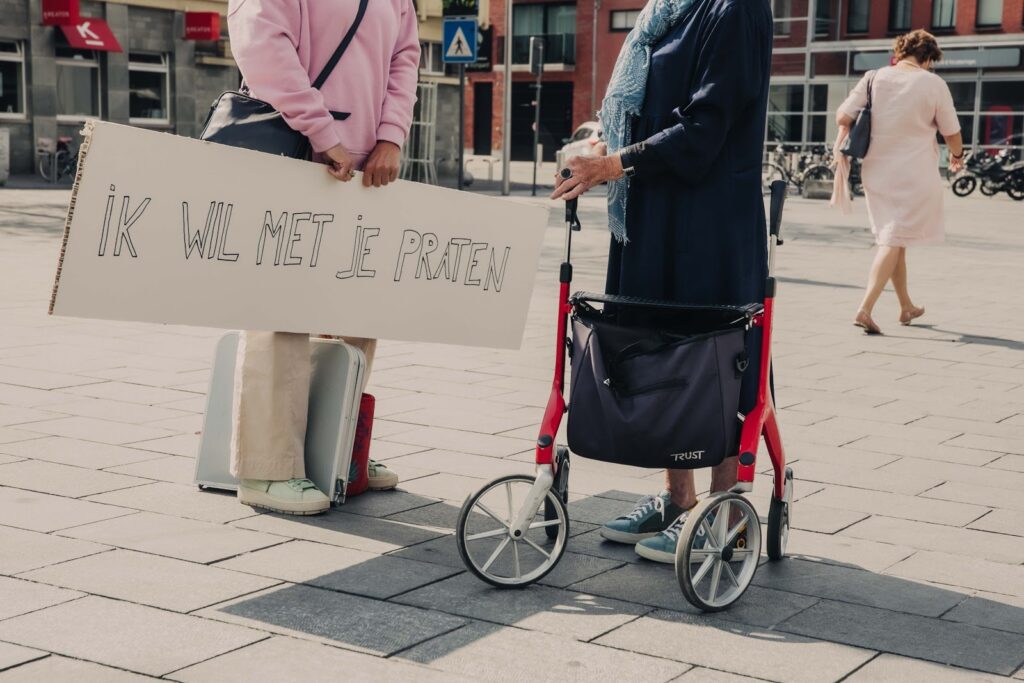 Open Call Antwerp:
Get out of your bubble and start talking to other Antwerpians!
Are you also concerned about rising polarization? The increasingly sharp us-them discourse and the growing exclusion? We believe that conversations between people with different ideas can make a difference. Real conversations, about how we live together. Also curious what that would be like?
In October, the 'Door to Door' initiative will travel to Antwerp: a special project with creative conversation tools to enable one-on-one conversations on the street, door-to-door or for an hour at the table. Here you can read more about the how and why of 'Door to Door'.
Do you want to get out of your bubble as a citizen or artist (or with your organisation)? And start a conversation with other Antwerpers about the future of our society? We are looking for 50 people who will take up the challenge. We help you with this with creative conversation methods. Curiosity and willingness to listen: that's all you need.
Read more here
All along? Register right here!
ALMANAC SESSIONS 2021
October 30: Digital Interdependence Clinic
The clinic offers hands-on sessions on tools, infrastructure, the ethics of digital practices and the techno-political transformation of the cultural field. In October you can go there for various cures to combat digital dependence.
a workshop on online ethics
Live in iMAL, Brussels, October 30
In collaboration with Constant and BKO
(Non)-Ableism
20 November, MORE TBA
Engagement Arts is providing a conversation about accessibility on the 20th of November. With the growing awareness of current ableist narratives in the arts, they are giving space to voices of people with disabilities in the arts to share their testimonies. Within the formal setting of an installation a close-up invitation to listen to their stories opens up an informal reflection on the obstacles these artists experience and their needs for a more accessible art practice. Next to this there will be a textual art object, containing resources towards accessibility and restoration for people with disabilities as well as the institutions and platforms that invite them. 
November 27: Common Income: from 'my' to 'our' income?
November is the month of preparations for the chilly winter. How do you get through these tough times financially? That remains their first concern for artists, especially after corona. This is not only due to underpaid wages in the arts, but also to the fact that we still regard income as a very individual fact. How to consolidate and collectivize income and other resources more? How to start talking about 'us' instead of just 'my' income? Does "income" mean only money? Be inspired today by concrete initiatives and join the discussion about the ethical principles behind them. First and foremost, the research group arrives at Common Income  with a new proposal for collective income distribution within and outside the arts, developed in the context of A Fair New Idea by Kunstenpunt. You can also discuss similar concrete projects such as Collectief Kapitaal, The Common Wallet, SOS Relief… How does sharing work in concrete terms? What can be learned from this for a more fair cultural sector?
Live in DeKoer, Meibloemstraat 86, Ghent
Organisation: Organized by Common Income & State of the Arts in collaboration with Kunstenpunt in the context of A Fair New Idea and DeWereldMorgen.be.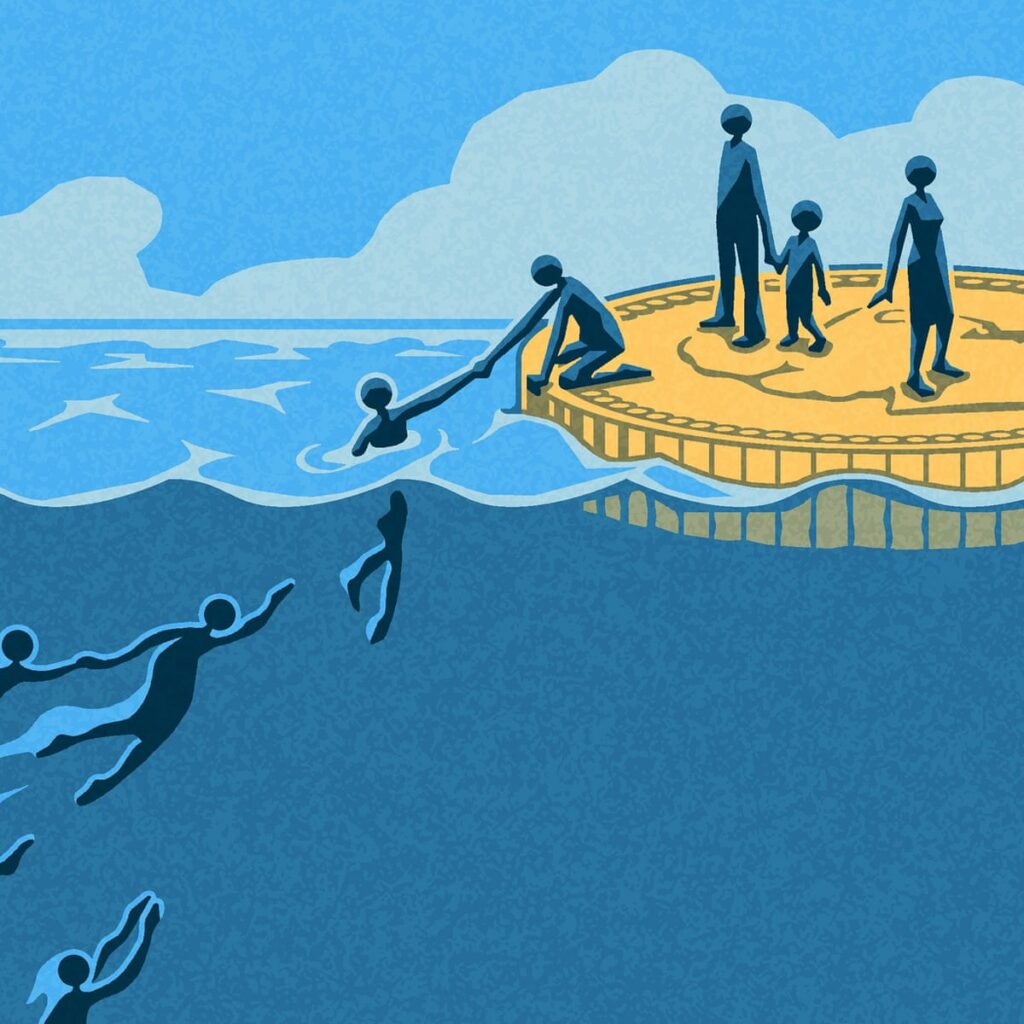 Preserving art and heritage: a question of ownership?
Date: 10-12-2021
Timing: 14 – 17h
Place: Kunsthal Ghent
Willing to take Caveat a step further, Jubilee presents Emptor, a one-year reflection trajectory on 'how to practice property' that will run from december 2021 till december 2022.
A project that works from the core of artistic research trajectories and aims to extrapolate new ideas, narratives and insights to daily practice in the arts.
For the almanac sessions Emptor proposes a moment of reading and collective reflection (14h – 17h):
Reading room: Boris Groys, 'Art in the age of biopolitics, from artwork to art documentation'
Collective reflection and writing: 'how shall we preserve contemporary art practices?'
This gathering takes place at Kunsthal Gent, an experimental intersection for the presentation and development of contemporary art, located in a monumental fourteenth-century Carmelite monastery in the centre of Ghent since 2018 and one of the institutional partners in Emptor.
It is no coincidence we propose to meet here as the Carmelite monastry embodies the question of how we've been dealing with questions of heritage preservation and property up until today.
Yet the ongoing discussions on  the sale of the site and trajectory of Grace Ndiritu at Kunsthal challenge us to re-think and open up possible new ways of living and working together, in the arts and beyond.
Participants can also sign up for the public evening debate: Commoning, Property Law and Indigenous Land Rights in the Belgian Context in the framework of Grace Ndiritu's development trajectory at Kunsthal.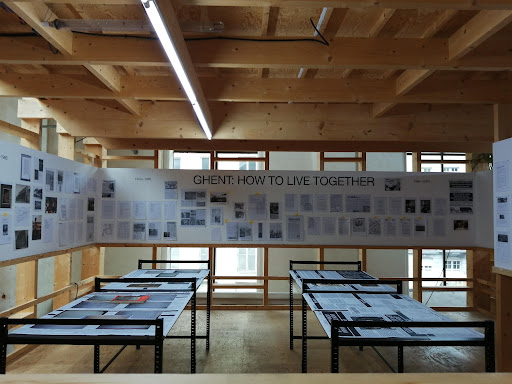 WHICH 2020S DO WE WANT?
A debate on the future of the performing arts. A people's assembly about the future of all of us. A live panel discussion with experts looking for alternative models of living and working. SOTA is participating!

13:30 – "What performing arts do we want in the 2020's?" – Group debate (NL & ENG) hosted by Wouter Hillaert & Philippine Hoegen (State of the Arts)
Theater lovers, theater directors, actors and drama students from all countries unite! Welcome for a big speed date and conversation about our shared passion: the performing arts. The Flemish arts field is facing a new structural subsidy round. It is therefore high time to elaborate on which cultural institutions we actually need, how theater can relate to the roughening political climate, or to the climate-tout court. Ideas and recommendations are published in Etcetera afterwards. Concrete plans are worked out in small groups, crucial telephone numbers are exchanged to realize the plans.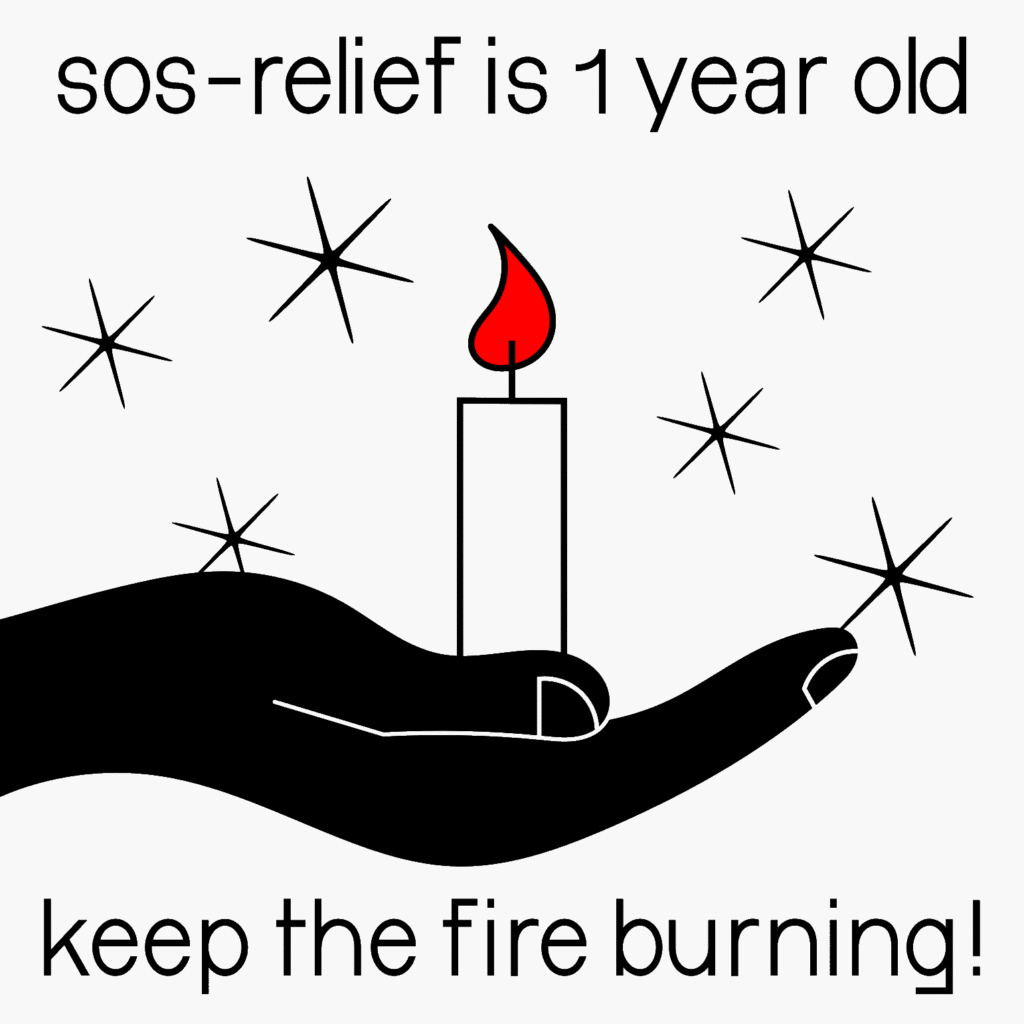 GIVE WHAT YOU CAN.
TAKE WHAT YOU NEED.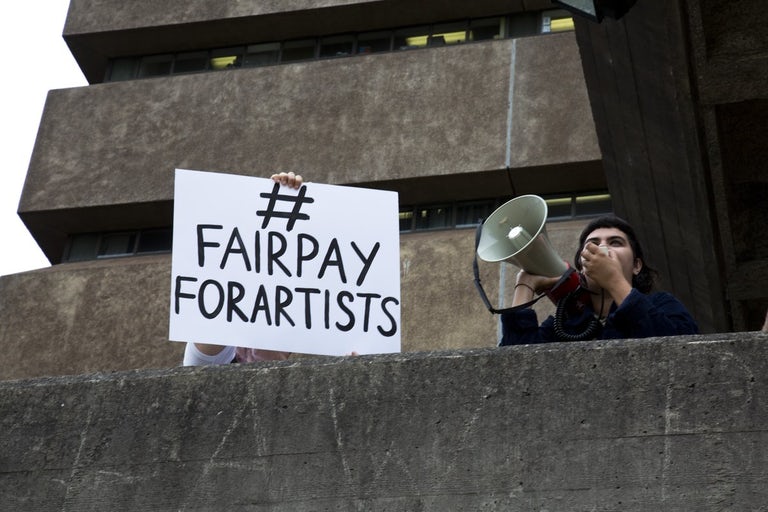 A fair wage for visual artists and freelance curators
Since the autumn of 2020, a working group has been developing an agreement framework and a calculation model for a correct wage for visual artists. Read interim updates about their trajectory here. Their final proposal will be discussed with the sector and the government.