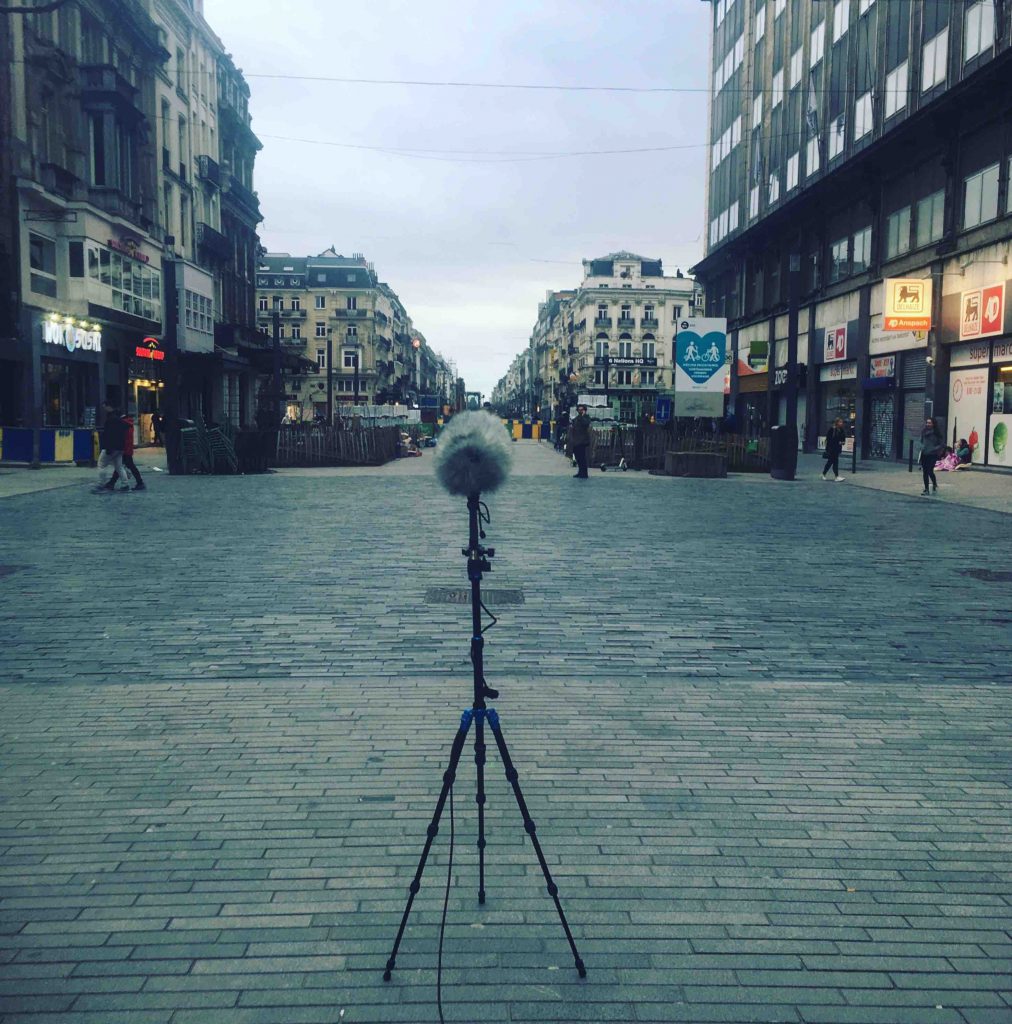 Monday, 16 March 2020
Dear State of the Artists
How are you doing now that public life has taken a halt?
Tens of thousands of artists and cultural work­ers are fac­ing a sud­den and dra­mat­ic loss of income, due to cancellations of performances, exhibitions and concerts. With State of the Arts we want to give the hidden economic effects of the governmental measurements and current cancellations in the cultural field a concrete face.
That's why State of the Arts opened a reporting point Friday night on the (financial) impact for artists, culture workers and freelancers active in the cultural field. Quickly, we received more than 300 testimonies.

Next to the publication of an article by Wouter Hillaert, we are collaborating with the Flanders Art Institute (Kunstenpunt), Cultuurloket, oKo and the trade unions to formulate recommendations to the government, to make sure the interests of the cultural sector are taken into account. In doing so, SOTA will make sure the voice of the independent artists and art workers are also heard.
Where the government is already taking measures for the hospitality industry and the commercial sector, we need to offer some strong arguments why the most vulnerable within the cultural sector should be eligible for compensation.
So lend us your voices loud and clear and contribute your testimony!
Take care, of yourself and everyone else,
State of the Arts

REPORTING POINT COVID-19
State of the Arts opened a reporting point on the (financial) effects for artists, culture workers and freelancers active in the cultural field. Testify about your situation and help us collect stories. The more we know, the stronger we are. forms.gle/LoVhgACsMKXxMrFK8
INFORMATION & SUPPORT
On the website of the Department of Culture, Youth and Media of the Flemish government you can find information regarding Covid-19 and frequently asked questions relevant to everyone working in the cultural sector. cjsm.be/informatie-covid-19
Also Cultuurloket offers very complete information about all measures that are taken. cultuurloket.be/inspiratie/gevolgen-coronavirus
They also opened a helpline. If you have any corona-related legal or business questions, call 02 534 18 24. This number can be reached 7 days a week from 10 a.m. to 6 p.m.
Other info: infocoronavirus.be

LET'S STAY IN TOUCH
For the time being, our open meetings have been postponed, but we stay in touch through the SOTA community forum. There, you can share information, post ideas, chat, … Have a look at sotacommunity.discussionforum.co.
Do you have questions about the forum or other concerns? Let us know by e-mail or Messenger.
Support SOTA in its work with a small contribution on BE94 523 081 066 514 if it's still in there. Here, too, all the little bits are welcome.
BATTLE OF THE HEART
Two weeks ago, we sent Maaike Neuville's Battle of the Heart out into the world. Meanwhile, it was viewed by 250,000 people and shared by thousands. Take another look at it here and share it with your friends.